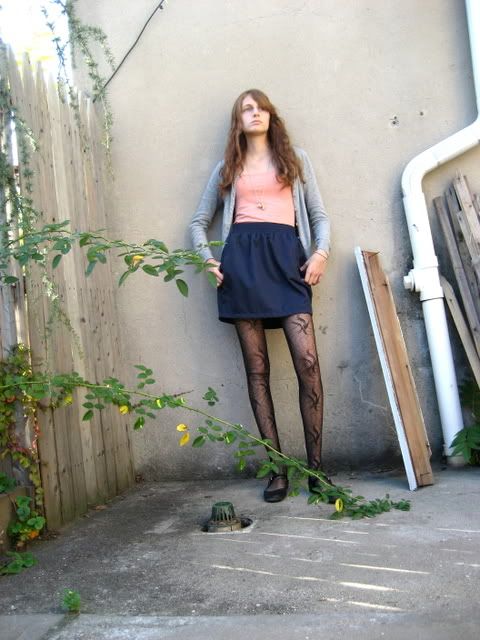 I borrowed this entire outfit (besides the tights and shoes) from my best friend Rachel. Hehe. When I slept over at her house the other day, I couldn't resist raiding her closet. It is filled with American Apparel and Urban Outfitters items. Plus, she makes her own jewelry that is very cute! I love the skirt so much that I think I might head over to American Apparel soon and pick one up for myself!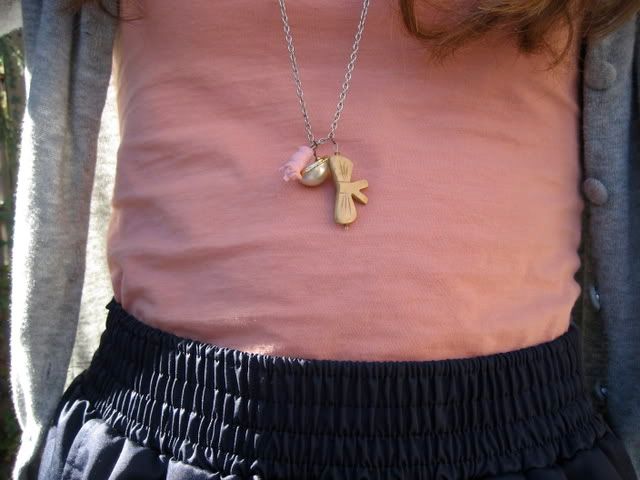 Recently, I've noticed how many people are wearing
colored contacts
. They are so cool! You can choose from all types of crazy colors. Sometimes I wish that I didn't have such good vision, so that I could get some. I have even looked online though the
lensshopper
contact lens guide to see how much they cost...I wanna try them! I would definitely get purple...how cool would that be? Woah, I just had a crazy thought...what if in the future, people matched their eye color to their outfits, and everyone wore colored contacts? That would be so cool.