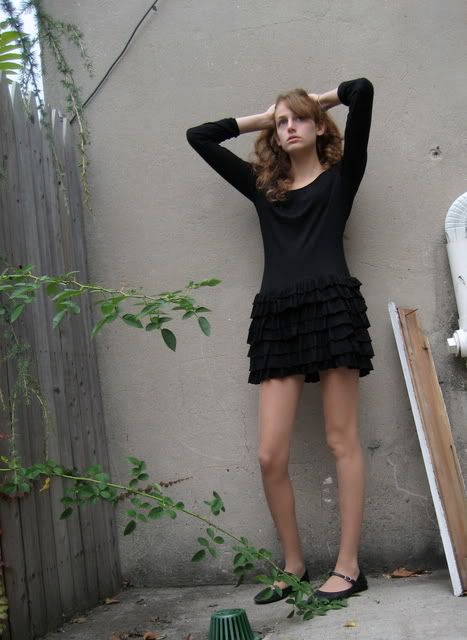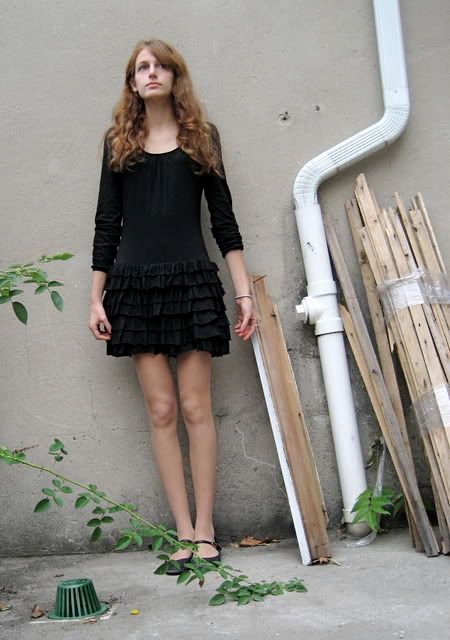 I picked up this lovely little dress in the sale section of Express a few weeks ago. It was the last of its kind. How lucky am I? It was
exactly
what I was looking for! Next thing on my list is a pair of hot pink opaque tights to go with it.
Accessories:
(I was wearing the bow in my hair earlier but forgot to put it back on for the outfit photos, so iMac photos will have to do)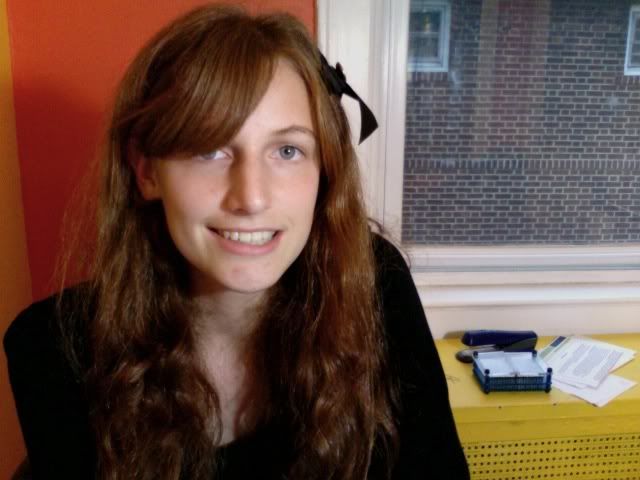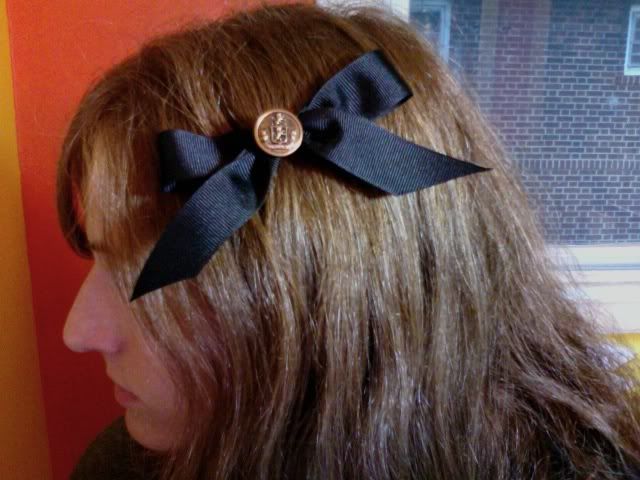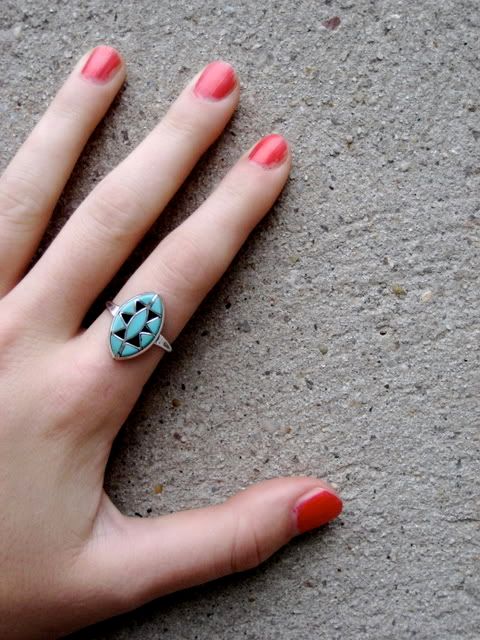 I made this bow last year in my sewing class. Its just a tied ribbon with a random button glued to an old hair clip. Its kind of big and floppy, but that's what I love so much about it. I didn't even mind the weird looks I got all day, and someone telling me that Halloween wasn't for another 2 weeks. Ha! The ring is from a trip to Mexico a few years ago.
On a more sad note, Topshop NYC isn't going to open for another few months. I'm so sad! I've been saving up for it =[
Eelie
tagged me for "favourites tag" (oh yes, I'm spelling it like the English). So here I go:
Favourite:

Clothes Shop:
It's a hard choice...either H&M or Urban Outfitters
Sweet:
Smarties (not the chocolate ones), Sweet Tarts, Nerds
City:
Hmm. Paris, New York, London, and Tel Aviv
Drink:
Its usually Snapple Lemon Iced Tea...but right now its YooHoo (or Choco Be Sakeet if you are Israeli)
Music:
The Hush Sound and Jack's Mannequin
TV Series:
Heroes, Ugly Betty, Monk, My Name is Earl
Film:
Alice in Wonderland, The Day After Tomorrow, Pirates of the Caribbean, The Terminal, War of the Worlds, Atonement, MATILDA
Workout:
Biking and hiking....ha
Pastries:
Croissant, Baklava, Cookies, APPLE PIEEEE
Coffee:
yughh. I'm a tea person. A strong English Breakfast with some milk and a lot of sugar will do.
I tag
Anna
, and
Belle
.